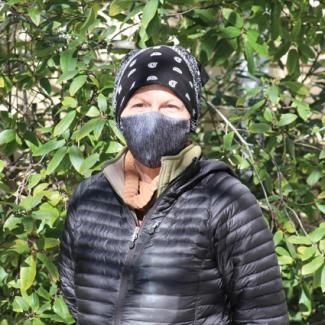 Lead Infant Teacher
She/Her
Stars Room
My name is Teresa (Tes) Tarango. I am the Lead Teacher in Stars Room at the University Children's Center at UCSB. I have been in the field of early childhood for over 25 years. I am the mom to a wonderful son and grandmother to two exceptional grandchildren ages five and six years old.
I enjoy spending time with my family and support my son with his architectural lighting business and my daughter-in-law with her successful baking business.
On the weekends I spend time gardening with my grandchildren. We continue to work on our succulent garden and watch it grow. We have had success with growing corn, sunflowers, flowers, and experimenting with butterflies and worms.
As a teacher and infant/toddler caregiver my goal is to give infants and toddlers a safe loving environment. There are lots of milestones that happen in the infant environment which I love to see daily. The youngest children in my class learn to crawl, sit up, walk, and use simple words in an environment away from home. I love watching the children explore their environment through play and develop new skills each day. I am committed to guiding children through a curriculum aimed at educating the "whole child."