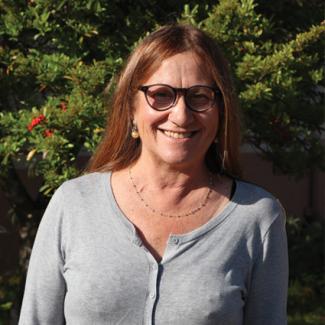 Support Teacher
Hello All!!
I am so happy to tell you a little bit about me. I was born in Spain many years ago where I had memories of growing up.
I consider myself very fortunate to have such large and close family, my parents, siblings, grandparents, cousins and more. My grandparents own a bakery and at one point or another we all were involved with it. As children we used to build structures with the firewood that later was used in the bakery oven to make the wonderful baked goods.
Some of these wonderful memories make me appreciate the importance of play and socialization in child and human development and also how good bonding keeps me loved even when far away.
Later in Spain, thanks to a UNICEP scholarship I became an ECE teacher. A few years later I had the opportunity to come to California to attend SB City college and earn more than 40 Early Childhood Education Units.
I am fortunate to say that I have been in the Early Education Community for more than 40 years. I have enjoyed every age, Infants, toddlers and preschool. I also have worked previously in different childcare settings which has allowed me to learn and support other families. I had worked at ECCES in the past and then returned in April 2011. I am so honored and thankful as I love not just our families, but also my colleagues.
When I am not at work with my favorite people I must tell you that I love to cook and share with friends, gardening, visit the farmers market, discover old shops and ice skating. Because of my life situations and living in many different areas I have been exposed to several languages. I am able to speak Spanish, Catalan, French and English.
I am also extremely thankful to all who taught me the meaning of unconditional love, especially my family. Thank you for reading my bio and have a beautiful day!